Josh Morris is a tournament bass angler and an ambassador for FLW. He is on the water two to three times per week. Some of his information comes from the good folks at Barren Outdoors.
Twitter:  @joshmorris53.
Email:  spotted@gmail.com.
Website:  Coming later in the year
He is sponsored on the tournament circuit by Barren Outdoors, Psycho Fishing Lures, G Loomis, Shimano and Freddie's Dugout. And a contributor to the Barren River Blog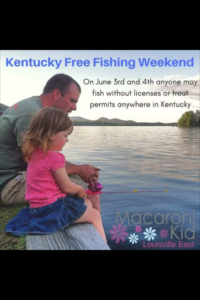 Barren River Lake Kentucky KY Fishing Report:  21 June 2017
BUILDING MOMENTUM
Hello my fishing friends. I hope everyone has had a pleasant spring filled with big fish.  Barren River Lake is starting to recede.  It is almost back down to summer pool.  Week before last was filled with fishing in preparation for the TH Marine BFL FLW tournament. To which I took a good shellacking.  Win lose or draw I always feel successful if I learn something and I did learn.  Keeping the faith and grinding through is  a very important thing.  Building momentum can be frustrating; the only way to do it is to fish.  You cannot build anything sitting on the couch.
You young anglers out there keep trudging. You will never know everything about fishing.  You can always learn if you pay attention.  I like everyone else can get frustrated during a tournament and the bad thing is once that happens it can create a domino effect.  The wheels come off; you have a mental break down.  That is momentum you don't want to create.  When I feel the old panic mode set in I try and remember to slow down.  When I become frustrated I naturally speed up as the aggravation makes my adrenaline come up.  My partner last week was named Tim Leek from Bowling Green KY.  About twenty minutes from weigh in he lost an absolute Barren River Lake monster, right at the net.  It upset me more than it did him.  I expressed how sorry I was about it getting away and he just shrugged and said it happens kid.  If I had been Mr. Leek I would have lost my mind.  Which brings me toi my lesson.  We caught fish all day; they were not the right fish.  The important thing was I had a partner I enjoyed being out with.  We saw the sun rise on Barren River Lake.  We fished all day in Gods creation.  It was a great tournament.   Don't get so caught up in the competition that you miss all the blessings around you.
That is what I have done the week following the tournament. I have reflected, I have prayed, I have been still, and focused on what God showed me.  That has helped get my mind back on track, and ready fir the next tournament.  I had to remind myself to rest even God takes a day off.
Now to fishing news. Bass are out deep on long points in the main lake general summer time patterns have began to emerge.  Big worms, Carolina rigs, Jigs, and shaky heads all are producing.
Crappies are 10 to 15 feet deep on brush. On sonar you can spot them pretty easy they look like a Christmas tree of fish.
Catfish are finishing up the spawn and can be found near bluffs on transition banks.
Hybrid should be firing up around the islands.
I want to close with something I told my Son. Do something you love, because you are the one who has to live with it.  The greatest thing in the universe is love.  Love long, love hard, and laugh often.  Don't worry about what you can't change, always work to be better. Be open, be patient, be kind and trust God.
God Bless each of you may you fill the live wells this weekend.
Below is Wyatt Price with a Barren River Bass and the others are where Josh helped the kids with fishing at Barren River State Park, around 80 kids fishing, Awesome!!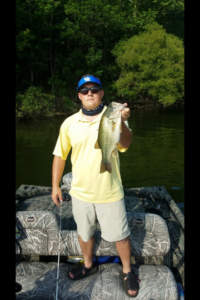 08 June 2017
Happy Weekend folks! I hope everyone gets the chance to hit the water this weekend.  The lake will be full of fishermen as the TH Marine FLW BFL descends for their first event on Barren River Lake this year on Saturday. A lot of folks have been here all week to practice.  The weigh in will be at 1:30 at Port Oliver the public is encouraged to come watch.   On Friday Barren Outdoors will be open after the FLW Meeting to take care of any last minute needs for the tournament anglers.
Also on Saturday there will be a noodling tournament on Barren River Lake. I do not know all the particulars on the weigh in for the noodling tournament.
I will omit a bass report this week as I am fishing the FLW tournament. However on a bass note after I report on other fish I want to talk about some things that are going on in our industry that takes advantage of people.
Crappie are about twenty feet deep on flats.  They are holding on brush.
Hybrids are scattered but on the main lake.
Catfish are still very aggressive and on channel bluffs, or on rip raff around the bridges.  They are eating anything that is in front of them.  Look for rocks.
I would like now to talk to Bass fishermen.  Especially you young guys.  There are some companies out there who are "getting people sponsored" for a nominal fee. Quite frankly in my opinion they are taking advantage of people who just want to be "sponsored" and they are making a tremendous amount of money off of the angler.
Fishing is a multi-million dollar industry.  People will do anything to get in the door with a company, to make a dream work.  Paying for a sponsorship is not the answer folks. Do the work, grind beat the bushes be able to prove your worth to a company.  The main thing that a sponsor looks for in a fisherman is what can they do for me?  What will they do to help sale bait, rods, reels, and products. The companies want to know does the fisherman have a platform to sale our products.  What kind of speaker are you?  How do you conduct yourself on social media?  What kind of presence will you put out for the company?  What are you willing to do to help the company?
The main thing folks should realize is if a company is interested in you they will be willing to invest in you.  You can not throw money at something like this and expect it to be a long term, real sponsorship that will grow.  Nothing that comes easy will last.  If you work and do it right build relationships, build your own brand, believe in yourself, and most importantly in my opinion is Pray.
Another question one should ask before thinking of getting into a sponsorship is are you ready to do the work.  All the blood sweat and tears put into honing your craft, the mistakes you make the failures.  If you are not making mistakes and falling on your face something is wrong.  Every bad day on the water is a learning experience. every tournament you blank in is a learning experience. This is all before sponsorship once you get sponsors you still have to do all the ground work you were doing. Then you have to do what the sponsor requires of you. You have to keep them happy.  More sponsors more work.
You must also realize it is a very competitive market place.  Everyone wants to be sponsored.  Not everyone wants to do the work that's where the companies that you pay for sponsors come into play.  So what do you have that is different?  Now prove you are different.
In closing I want to thank all my readers. I am very blessed and glad for all the emails and questions that you all send. Keep them coming.  If you want a sponsorship work for it.  Remember it won't be easy it won't always be fun, and to show what you can offer that no one else can. If you have questions about any of this email me. I would be glad to talk with you about it.
Good Luck and God Bless