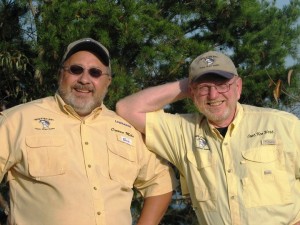 Lake Lanier Striper Fishing Charter & Guide Service
"BIG FISH ON"
Capt. Ken @ 404-561-2564 or Capt. Mike @ 770-598-5195
Website:  Lake Lanier Striper Fishing Charter & Guide Service
Facebook:  Lake Lanier Striper Fishing Charter & Guide Service
"BIG FISH ON" Lake Lanier Fishing Guide, started by two North Georgia Striper Club members, was formed  so that we could share the fun and excitement of catching "Silver Bullets", striped bass on Lake Lanier.  We guide primarily on Lake Lanier in North Georgia, though our trophy striper fishing charter trips span thought out Georgia and Tennessee.  We specialize in having FUN, catching stripers and for the trophy hunter we target monster stripers.  We're your go to fishing guides for Lake Lanier Fishing and Georgia Fishing.
Lake Lanier Georgia Striper Fishing Report:  19 Jan 2017
Lake Lanier Fishing Report
 1/19/2017
Striper fishing is good. We have seen some consistency in temperatures over the last week with a corresponding improvement in fishing conditions. The bait and the fish have moved shallow and into the backs of the creeks. Start your day with unweighted freelines 50 to 70 feet behind the boat. Deploy planner boards with bank side planner at 20 feet behind the board and 50 to 70 feet on the deeper water planner board. We continue to use a combination or medium minnows and Blueback Herring with 12 pound test fluorocarbon 5 foot leaders. As always match your hook size to the size of the bait. We are using a #2 Gamakatsu Octopus hook for the medium minnows and a #1 or #1/0 for the Herring. As the day progresses move to deeper water from 25 to 50 feet and weight your free lines. Deploy several downrods and fish as close to the bottom as possible. As always keep someone on the front deck casting a ½ ounce Captain Mack's bucktail jig. This pattern should continue to produce as long as the weather remains consistent. We are also seeing some top water action. Keep your eyes on the water and resistant the temptation to "plow" into a school of feeding fish with the big motor. The creeks on the south end of the lake are holding fish. Baldridge, Shoal, Flat, and Big creek are good places to start. The lake is 10.7 feet below full pool. The water temperature is in the low 50's.
To book your guide trip call us at 404-561-2564
or contact us on our web site. www.bigfishonguide.com